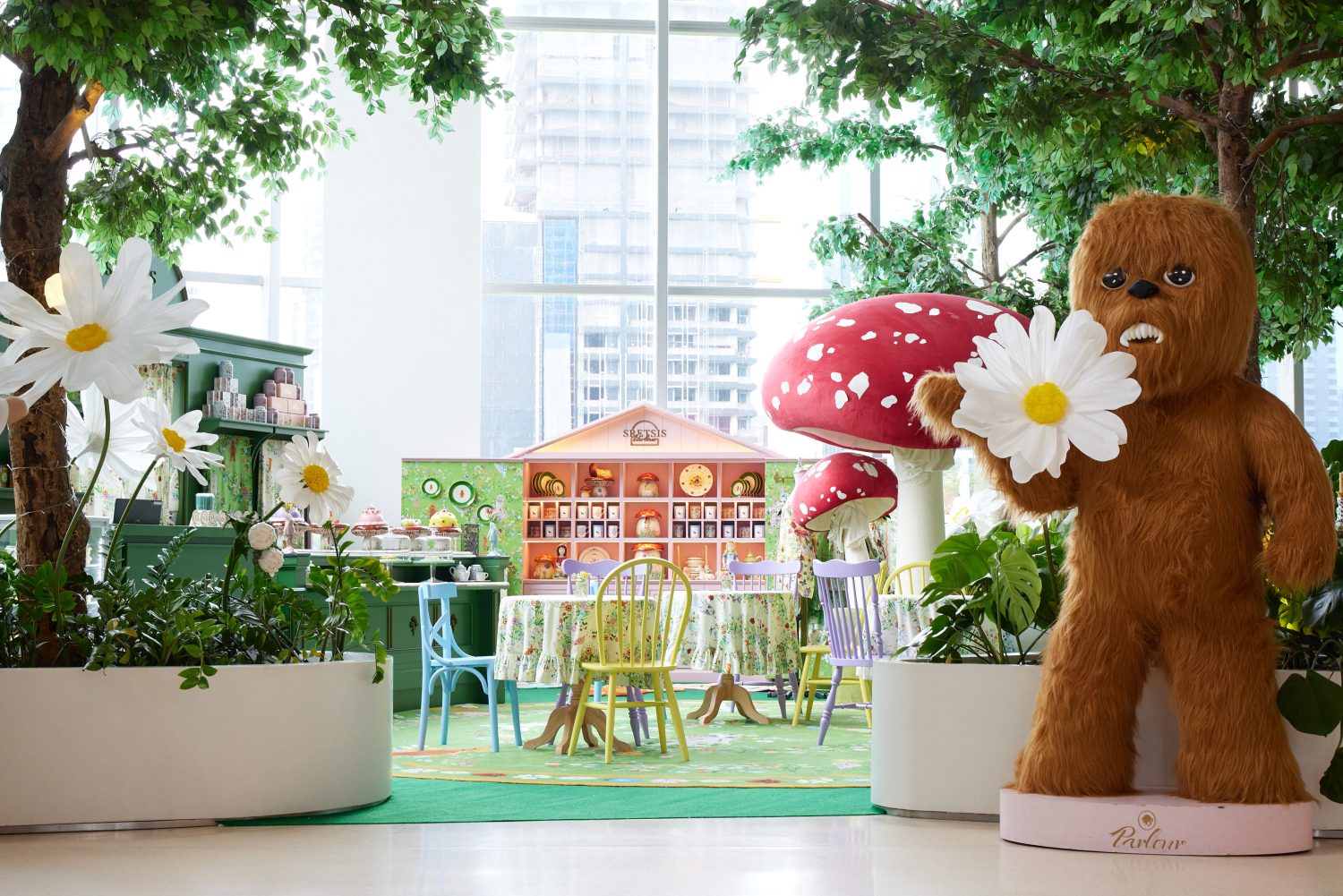 As the afternoon light dances across the greenery, the buzz of fast-paced city life is a distant memory, and just for a moment, you are transported to the tranquil outdoors. Welcome to the Sretsis Parlour Pop-up, the newest destination that manifests Sretsis' fantasy into an urban oasis complete with an exclusive selection of Sretsis Table home décor and the latest collaboration of Sretsis Parlour x After You Dessert Café.
Situated in a cozy alcove, just off of the connecting entrance from Central Chidlom to Central Embassy, you will be greeted by our friendly mascot, Ludo, who waits for a photo with all who visits. Stepping into the lush greenery, you are welcomed to the latest go-to destination conceived by the masterminds behind Sretsis Parlour, Matina Sukhahuta, and After You Dessert Café, Gulapat Kanokwatanawan. Sretsis Parlour x After You Dessert Café is an extension of Sretsis Parlour's foray into "serving fantasy on your plate" fused with After You's expertise in delectable delicacies. After You's classic menus are envisioned through Sretsis Parlour's rose-tinted vision.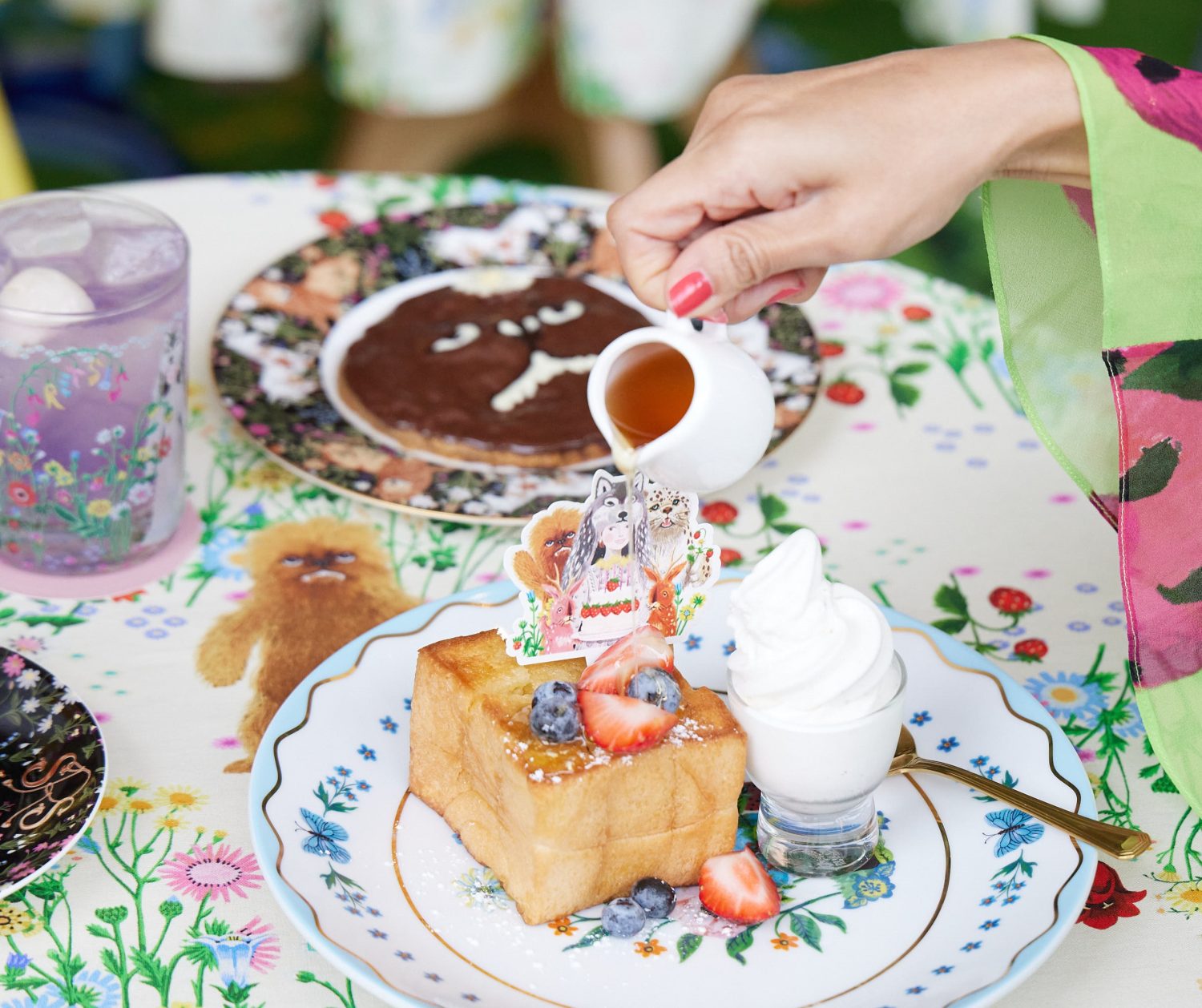 From honey toasts to caramel custard, all desserts can be served 'à la mode' with After You vanilla soft serve making their debut for dining in, exclusively at our dessert café. The mouthwatering desserts are decorated with Sretsis Parlour's flourish and served on signature printed plates. Enjoy an afternoon treat (or breakfast, lunch, and dinner!) in the snug dine-in area decorated with Sretsis' iconic "Sretsis Labyrinth" print, or purchase Sretsis Parlour x After You's Fantasy-to-Go for a little dose of sweetness in the comforts of your own home.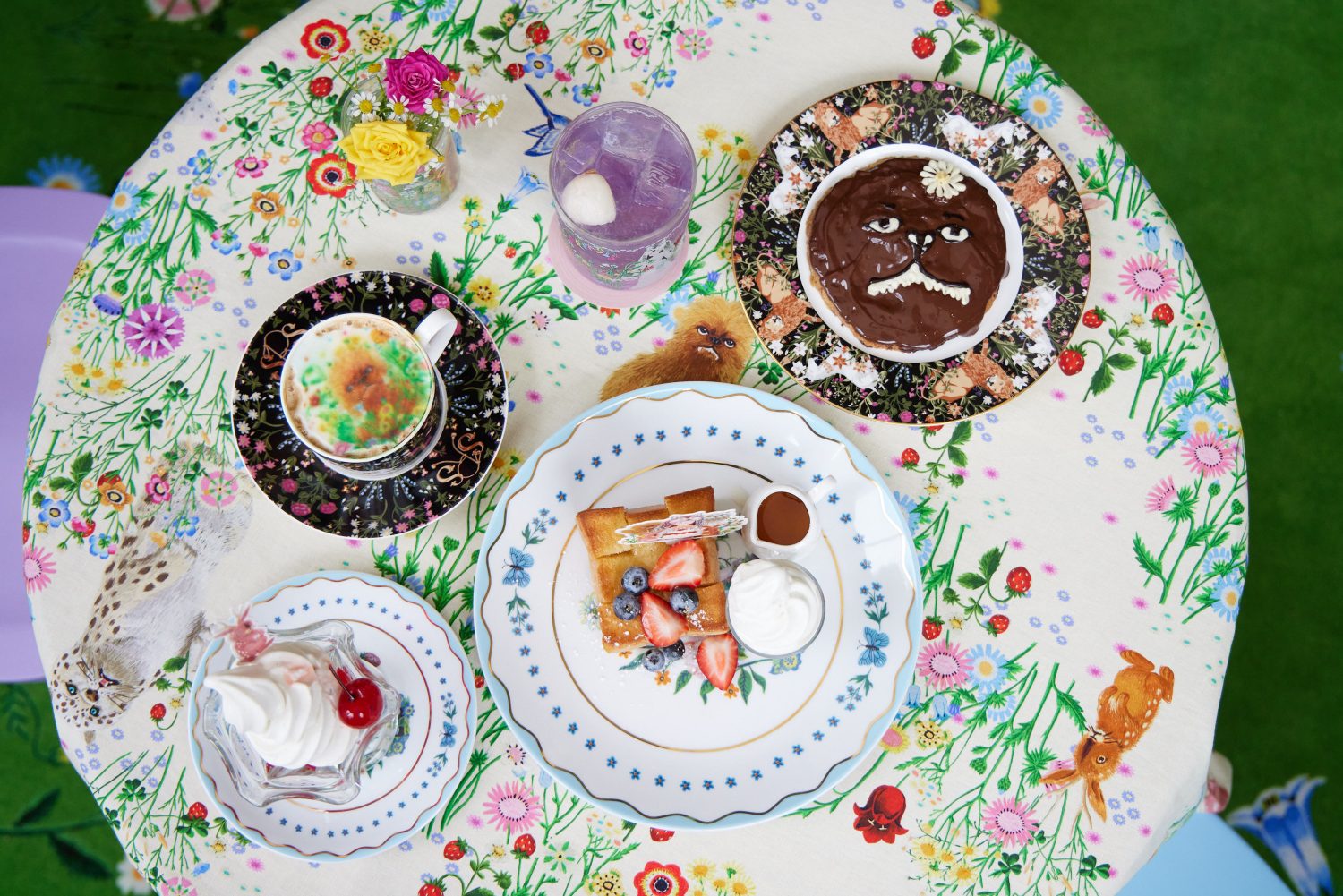 Stepping further into the Pop-up, you will discover Sretsis Labyrinth printed carpet, the inspiration for the latest selection of home décor from Sretsis Table. First introduced in 2015, "Sretsis Labyrinth", was inspired by the ancient maze-like structures that were decorative and used as meditative tools. Exclusive for Sretsis Table, the introduction of 'Moss Green' color invokes a fresh perspective for the beloved print. Discover an abundance of items to decorate your home – from tableware, glassware, hand-crafted ceramics, pillows, bedding, and more – only at the Pop-up.
Sretsis Parlour welcomes you follow us into Sretsis Labyrinth, and discover your heart's true desire – be it Sretsis Parlour x After You desserts or Sretsis Table home décor!
Discover Sretsis Parlour Pop-up from 2 August – 31 October 2023 at Central Embassy Level 2, 10:00 – 21:00.
@Sretsis.Parlour
#LivingTheSretsisFantasy
#SretsisParlourxAfterYou